Pretty sure the idea never would have occurred to me... not sure I'd ever give it a try but if I did I'd go with one of the XP600 clamp models since they are much more rugged. Very cool idea though and you may very well be the first person to have thought of it.
My bow clamp... and cat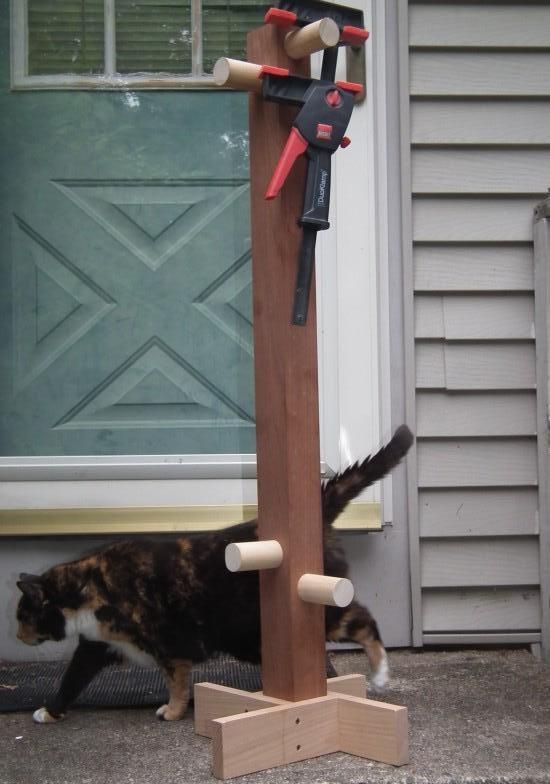 Clamp is used to clamp the "winged" base to any counter top. This press handles about 75% of my bows... I have another that's at work at the moment that handles the remainder of my bows. If I ever get a spare moment at work I'll finish a third model that will be good for all my bows.
Gerry